Welcome to Ultimate Book of Shadows Wiki
the constantly expanding Magical encyclopedia!
We are currently working on 42 articles,we have 32 images.

::Important Pages for Ultimate Book of Shadows Wiki::
All Pages | Random Page | New Pages | New Pictures | All Categories | All Templates



::You Can Help By Seeing The Following Pages::
Wanted Pages | Stubs | Rewrite List | Needed Images | To Do List | Requested Articles



To write a new Ultimate Book of Shadows Wiki article, enter the page title in the box below and click create article.
Note: if there is already an article by that name it will go to a page stating that it already exists.
The purpose of this wiki is to make an incredibly complete collection of information regarding, magical, supernatural, and paranormal topics. However, unlike other wikis of this topic, it will not only include information about the "real-world" topics of magic and the supernatural, but the topics that are found in the world of television, books, games, the internet, and most importantly our imaginations. So join be on this trip and lets create an encyclopedia about anything our hearts desire, that is magical in the basis of all things, of course.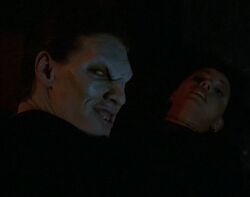 Van-Tal Host
Van-Tal Hosts are the most common breed of Vampire (also known as Vampyr and as Van-Tal in the dimension Pylea) was a demon species which could only exist in the physical plane by possessing and animating a human corpse, making them hybrids. They were well-known for feeding on the blood of mammals, particularly humans.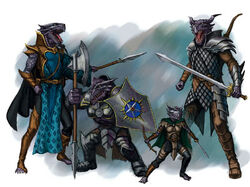 February 8: This Wiki gets a new design.
Newest Articles
These are the newest articles that have been added. Please ensure that they are named properly and do not duplicate any existing articles.
Loading RSS data...